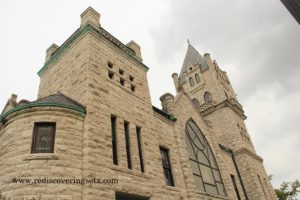 My ongoing research into all things SETX has spanned many counties—even taking me off our clay paths to places like Austin—and the search continues. For instance, last month I talked about my affection for the Sam Houston Research Center and all the great things they offer. Well, this month I thought I'd stay closer to home and give the number one research hub in Jefferson County the opportunity to be in the spotlight. Through my research on Susie Spindletop and her "Weekly Letter," I've spent many hours—and a fair sum of money—at the old Baptist Church. In fact, I'm sure I've personally kept them well stocked in quarters over the past two and a half years by printing out the Sunday Enterprise's "Weekly Letter" from their microfilm machine at $0.25 per page. To be honest, I get a lot more out of a roll of quarters at the Tyrrell than I do at our neighboring state's casinos!
The Tyrrell Historical Library has been a fixture in Beaumont since its inception in 1926, but the intention wasn't always for it to be a library. Indeed, this classic structure had its own history before being converted into its current form. Built to be the First Baptist Church in 1903, it served as a replacement for the original brick church previously erected on the same grounds. In the early 20s, the congregation had outgrown that building, so they constructed a church at the corner of Broadway and Willow that was sufficiently large to host the masses of new members each Sunday.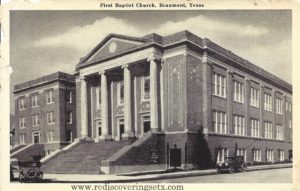 In 1923 W.C. Tyrrell, a venture capitalist and one of Beaumont's most prominent businessmen, purchased the building and donated it to the city for use as a public library. The library opened in 1926 and served as the main public library until the new structure was built in 1974. The building was subsequently renamed the Tyrrell Historical Library in honor of Mr. Tyrrell.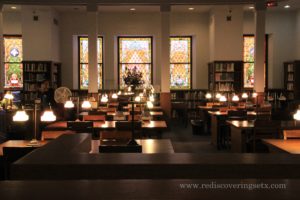 To assist those doing genealogical research, the Tyrrell has an extensive collection of family archives, city directories, and newspapers, and has gateway access to other research venues such as Ancestry.com. As an aside, volunteers from the Daughters of the Revolution (DAR) are usually on hand on the first Saturday of each month to help anyone doing family research. But it is a good idea to call beforehand to make sure that they will be there.
The Tyrrell has been a very useful resource for me, especially when I was doing research on old Beaumont through the pages of the former Beaumont Enterprise and Beaumont Journal. I do have private access to a newspaper archive, but unfortunately neither newspaper is digitized so are not currently available there. I have also found the collections at the Tyrrell to be excellent. Old photos and letter archives of a few subjects that I've written about in the past can be found there. One collection in particular is the Stratton-Stevens-Follin family papers, which were donated in October 2013. This collection comprises 60-plus letters by the Stratton family. Those of Asa Evan Stratton, the father of Florence Stratton (Susie Spindletop), account for most of them. Notably, it was here that I obtained a copy of a letter proving the year of Florence's birth. Most of the other letters are general correspondence between various family members, which are not of particular interest at the moment. However, they should provide me with further insights into her parents' lives during my future research.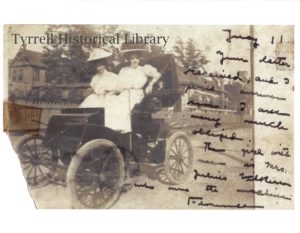 The Tyrrell Historical Library is certainly a gem, not only to Beaumont, but also to all our surrounding counties. The archives are a pivotal resource documenting our history. And I for one am glad to have it as my number one starting point when delving into our past.
Did You Know:
You can support the Tyrrell Historical Library by joining the Tyrrell Historical Library Association.
$15 Associate Membership
$25 Family Membership
$50 Sustaining Membership
$100 Patron Membership
—– Institutional Membership
Your tax-deductible membership dues and donations are used to support the library's restoration, promote the development of its diverse collections, and encourage the use and enjoyment of the library.
Mail contributions to:
Tyrrell Historical Library Association
P.O. Box 12563
Beaumont, Texas 77726-2563