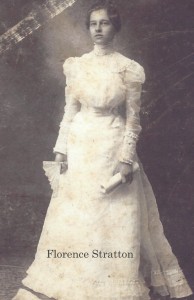 In 1920, the Beaumont Enterprise, which was owned by longtime friend, W.P. Hobby, bought out its rival newspaper, the Beaumont Journal. Florence then would move onto the Enterprise's pages as a reporter and society editor. She would find even more opportunities there as a writer and a journalist.
Florence's first foray into book writing and publication did not involve her own work. It was, in fact, a compilation of articles written by the popular short story writer William Sydney Porter, who used the pen name O. Henry. O. Henry's writings was from his time at the Houston Post, from October 1895 to June of 1896. She compiled his work, wrote the foreword, and published "Postscripts by O. Henry." O. Henry's popularity still appeared to be intact among Americans even 13 years after his death. This 1923 publication was a monetary success for Florence. Another book would be released the same year called, "Favorite Recipes of Famous Women." Again, the content was compiled by Florence, but this time with the help of her best friend Willie Cooper. The book of recipes was actually compiled during Willie's time as first lady in the governor's mansion.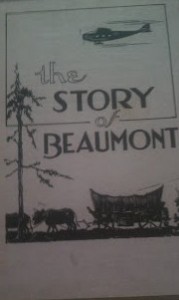 Florence's first literary work would be published in 1925. "The Story of Beaumont" was, as its name implied, an early history of Beaumont. The book was a popular success among the locals. Below is the foreword written by M.E. Moore, Beaumont's superintendent of schools.
   In "The Story of Beaumont," Beaumont has an achievement which few cities and their schools can enjoy. Its possession certainly places our schools in a restricted class so far as local historical material is concerned.
Far sighted and thoughtful school authorities everywhere recommend that a course in local history and civics be given in the upper grades and in the high school, so that children will not grow up un appreciative and ignorant of their home city and its possibilities. David Compayre, a noted French authority on education, has said "Growth comes from realizing possibilities." Certainly no city can fully realize its possibilities for the future unless it studies its achievements in the past. But it is usually very difficult to obtain local history in a form such that it can be used in the school. This book offers such material.
There is nothing finer or better to promote citizenship, a love of country and a high resolve to serve the community, the state and the nation than to teach such histories in our schools. Beaumont and the schools owe a debt of gratitude to the author of this volume, not only for the facts in the book but for the charm and interest with which each chapter is written and illustrated.
In stating that this book will prove of great worth to the children in the schools, let me add that I would not create the impression that it will not prove of high value and gripping interest to the grown-up as well. He will find the book written in readable, whimsical language, bristling with human interest on every page and filled with information that every person in Beaumont will keenly appreciate.
M.E. Moore,
Superintendent of schools.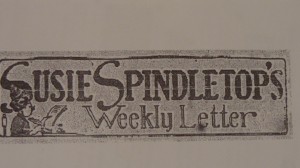 In 1926, Beaumonters would get the opportunity to take a closer look at their own lives through the Sunday morning pages of the Beaumont Enterprise. A new feature, Susie Spindletop's Weekly Letter, began in February 1926 and would run until 1938. The articles would always begin with "Dear Della," with Della, of course, representing the intrigued Beaumont residents who would sift through the pages of the newspaper looking for local gossip. The "Weekly Letter" wouldn't turn into a weekly column until the latter part of 1926 and into 1927, and over the years, it grew in popularity.
Throughout her life in Beaumont, Florence seemed to maintain a close relationship with family. From the old directories and census records, it appears that she had always lived with her sister Emily and her brother-in-law. However, in 1929, Florence decided to build a house of her own. The house was constructed using some of the bricks of the old 1893 Jefferson County Courthouse, which was demolished around the same time to pave way for the current 13-story structure that was finished in 1931. The house still stands today across the street from the McFaddin-Ward House.
Another publication released in 1931 was called "The White Plume." The short story was co-written with Vincent Burke, a sports editor for the Beaumont Enterprise. It was billed a true love story from O. Henry's past and featured a twist reminiscent of one of his short stories.
Florence's final publication would be released in 1936. It was titled "When the Storm God Rides; Tejas and Other Indian Legends" and comprised stories that were collected by Bessie M. Reid and retold by Florence Stratton, with illustrations by Berniece Burrough. It went on to be used as a textbook in local schools.
Sadly, Florence's life would come to an end on January 28, 1938. She had suffered a stroke a few weeks earlier and was to go to New Orleans to try a novel type of surgery (for those times), but she would expire prematurely at the Touro Infirmary from arteriosclerotic heart disease. Her funeral was held at her house at 1929 McFaddin. Over 200 mourners and well-wishers attended the service, with a mile-long funeral procession to Magnolia Cemetery. Her typewriter at the Beaumont Enterprise was covered in flowers in honor of her passing.