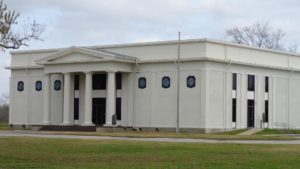 I believe that here in SETX we are a lot better off than in some areas, where gathering historical documents can be next to impossible at times. I found this out in my first year researching Florence Stratton's college years at Troy Normal College in Alabama (now called Troy University). I will say it is still an ongoing process. But when the archives are in shambles, and there is no one to sort them out, it is quite frustrating to say the least. Nevertheless, I hope to persevere.
To begin with, I would say that we certainly have some great places that are top-notch institutions, which provide a home for most of our historic archives. They keep them safe and accessible for those of us laying the groundwork into our historical past. These sanctuaries of history are certainly an essential part to my research. I could never see myself obtaining as much documentation about my subjects without them.
Over the past five years, I've visited many places, seeking information on many different subjects. There are too many, in fact, to mention them all in this article, but I do have a couple of "go-to" places I will use regularly. The first is the Tyrrell Historical Library, which I hope to cover in depth in another upcoming article slated for March. The second would be the Sam Houston Regional Library and Research Center.
I first visited this library back in 2012. I learned about it through Darlene Mott, whom I met at Dick Dowling Days in Sabine Pass. She was a reenactor portraying Kate Dorman in a living history scenario at the event. I was new to this research thing, and to the history of Mrs. Dorman, but I wanted to find out a little more information on her other than the lone W.T. Block article that everyone writing about her uses as a source. (I will admit that I was guilty of this as well.)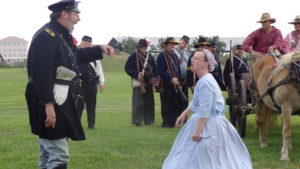 I emailed the research center and set up a day on which I could visit. What I found that day was nothing less than amazing. The treasure trove of information stored at the library is beyond belief. Not only can you sort through government records, tax rolls, and such (which I did researching Kate Dorman), you can also browse through many family and other collections on file. Most of the collections are accessible, but as always, you should plan your trip and give the library notice about which contents you want to research. The staff is astounding at what they do, but it would be best to let them know ahead of time what you are researching. It will save time.
I have since returned a multitude of times these past four years for different research topics and projects, and have always enjoyed my times there. I had the good fortune to help in the inventory of historian Bill Quick's research papers, along with Don Smart and Bruce Hamilton. These colleagues from the Jefferson County Historical Commission are "foot soldiers in Bill Quick's army," as Bruce always refers to himself. On a side note, I never met Mr. Quick, but I will say that through learning about the man and his research, and from the many who hold him dear, he has definitely been an ongoing inspiration to me and my own fact-finding missions.
Another treasure that the Sam Houston Center holds is their collection of Beaumont newspapers. I'll admit that through my research of Florence Stratton, I have spent many hours in Beaumont at the Tyrrell looking at old microfilm. I have nearly all the "Susie Spindletop's Weekly Letter" articles (Miss Stratton's weekly journal of Beaumont happenings, published in the Beaumont Enterprise from 1926 to 1938). But with no fault to the Tyrrell, some of the film is blurred and unreadable. Fortunately, most of the originals are at the Sam Houston Center, and I have been able to make much-needed copies.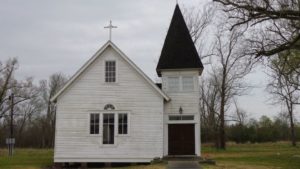 On the grounds of the property, you will no doubt see the multiple structures near the library. You can tour these buildings, along with the Price Daniel mansion, but must reserve them two weeks in advance.
About the library: The Center was built in 1975 on land donated by former Texas Governor Price Daniel and his wife Jean to the Texas State Library and Archives Commission to construct a regional historical resource depository. Most of the funds for the construction came from private donations. The Center takes its name from Jean Daniel's great-great grandfather, Sam Houston.
Before you visit: www.tsl.texas.gov/shc/visit
Contact information:
Physical Address: 650 FM 1011, Liberty, TX 77575
Mailing Address: P.O. Box 310, Liberty, TX 77575
Telephone: (936) 336-8821
Email: SamHoustonCenter@tsl.texas.gov