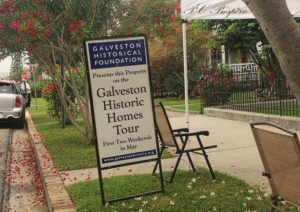 It's that time of year again, and the Galveston Historic Homes Tour was in full swing this weekend. Unfortunately the weather was generally a bit hazardous for travel on both mornings, but the Galveston weather was good to go for a tour. It seemed that Poseidon was in full control of the storms, and while most of SETX had rain, Galveston remained dry during the tour hours. Thank you, Poseidon!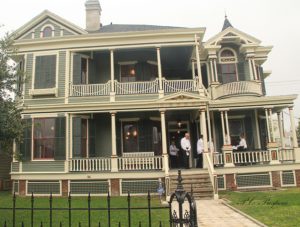 I missed the opening day but was determined to experience the splendor that I have become used to in recent years. So with the weather a non-event on our tour, we headed for the 1893 James and Violet Waters House. I thought it best to try to see the showcase house first since there may be long lines later, and I was correct. I guess arriving 30 minutes before the tour started clinched my early entry. Having said that, overall, the wait time for this year's tour was notably shorter than in previous years, most likely on account of the weather.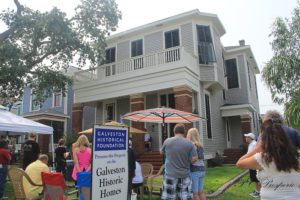 Looking at the nine new entries, I noticed that most of the properties were smaller. However, this doesn't detract from the beauty of the restoration work at all. I can honestly say that all the houses were gems, and it may have been the weather that kept people away. On enquiring with the docents, I found out that a couple of the houses saw between 900 and 1000 visitors this weekend. Incredible. I am sure that these numbers will be up next weekend since the weather is forecast to be in the 60s in the morning reaching the 80s in the afternoon with little humidity.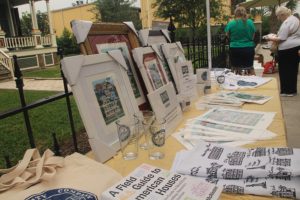 Our total tour experience lasted around six hours. This also included lunch, so as I've said in previous years, most people can do the tour in a day. But if you have time constraints, then here are a few of my favorites:
Charles Marschner Building (1905)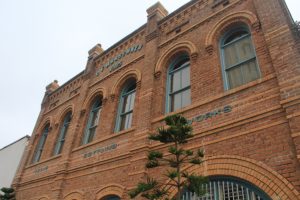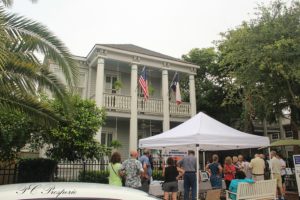 Charles and Catherine Albertson House (1870)
McDonald- Blake House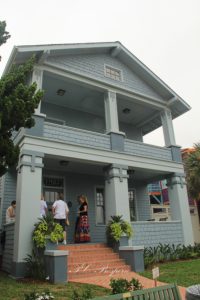 Benjamin Barnes Tenant Cottage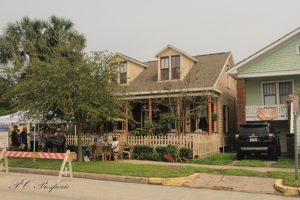 FYI:
I did find it interesting that this year's tour was the fastest yet, but there were three houses where the owners requested visitors to wear booties. Compared to previous years—and given the weather, I actually thought there would have been more bootie requests, but fortunately there weren't. These three houses require you to slip on booties:
James and Violet Waters House (1893)
Charles and Catherine Albertson House (1870)
Howard and Kate Mather House (1887)
I hope to see you on the tour! I will be there again on Saturday with an additional stop at Old City Cemetery on Broadway to photograph the wildflowers.