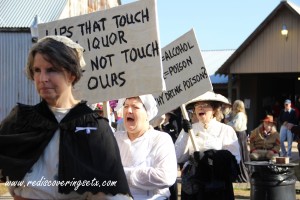 International Women's Day was on March 8th and deserving tributes galore made their way to my internet feed. I applaud this because credit needs to be given to those who aren't really talked about in history either locally or nationally. It's sad but true, but females are rarely honored in history unless it's behind a husband of a notable sort. So in this blog I will concentrate on local women who made a difference in SETX history and skip the popularity contests that usually end up as news on your social media pages.
Below is my list of 15 women whom I could think of right off the bat. (Of course, there are many more in SETX history, and I would love to hear about them. Email rediscoveringsetx@gmail.com.)
I will say however that this list is subject to the bias of the writer. There are no Playboy centerfolds or musicians on this list, so my apologies for the deliberate oversight. I'm sure you will be able to find another list of 15 notable women of SETX! 😉
http://www.chron.com/entertainment/slideshow/Notable-women-of-Southeast-Texas-126236.php.
I will also state upfront that the women are not ranked in order of importance. Their contributions to SETX history stand alone. I have not gone into detail for some of the prominent women on the list, but I have provided website links whether they be to my own pages or those of historic organizations that support their memories.
Florence's contribution to our area extends to multiple heights. Teacher, journalist, author; she wore many hats in her lifetime. Notably, she began the Milk and Ice Fund (1914) and the Empty Stocking Fund (1920) at the Beaumont Journal. She also wrote of our historic past in her books The Story of Beaumont (1923) and The Storm God Rides (1936). She additionally wrote an article each Sunday for the Beaumont Enterprise called "Susie Spindletop's Weekly Letter." The latter is a treasure trove of information if you want to identify the who's who of Beaumont of the time.
http://www.rediscoveringsetx.com/2016/02/03/rediscovering-florence-stratton/
Catherina was a milliner/businesswoman who prospered considerably while living in our area. She owned a three-story brick building on Pearl Street at the turn of the 20th century, and among her other investments, which included land in multiple states, she gained wealth through money lending. Some may have heard that she was a lowly seamstress who saved her money and spent it on an exquisite mausoleum, but that story has since been disproved. (Sorry!)
http://www.rediscoveringsetx.com/2016/01/27/tales-from-hallowed-ground-catherina-jeanette-stengele/
3 Babe Zaharias
There is no disputing the need for her inclusion on this list. Babe was in a class of her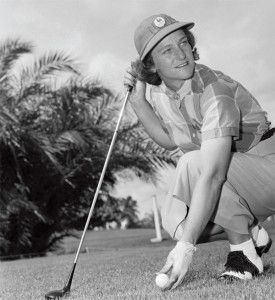 own, whether in terms of sports, self-determination, or the ability to succeed. Her accomplishments are many and should be honored.
I for one am thankful that this lovely lady decided to preserve a part of our SETX history. Please visit the McFaddin–Ward house for more information.
If you haven't taken the tour of the Chambers House Museum, then you are missing out. Ruth and Florence lived long and interesting lives in Beaumont. Both were highly educated but chose to live in the family home and never married. After the deaths of Homer (Papa) and Edith (Mama), they were left with a house, a car, and around $50,000. Faced with the prospect of no future income, the sisters put their inheritance to work in the stock market and grew their wealth considerably. Ruth died in 1989 and Florence in 2004. Their combined wealth of $12.8 million was used to form a foundation, which now oversees the Chambers House, along with annual donations to their favorite charities.
6 Rita Ainsworth
Well, anyone who knows the history of Beaumont knows this name. Rita was the owner of the Dixie Hotel, and she was quite a businesswoman. The Dixie was different from other hotels in Beaumont because the patrons rarely slept there. You see, Rita was actually a madam and did very well through the years before the James Commission shut the bordello down in the 1960s.
One thing that is always noted about Rita Ainsworth was her philanthropy and charity. Some say she had a heart of gold. Among the recipients of her wealth were churches and Little League baseball teams, and legend has it that she sent a priest through seminary training. She also reserved the third floor of her establishment for older men with no other place to go. When most other hotels charged a dollar a day for rent, their monthly bill of seven dollars included meals.  
7 Grace Woodyard
Speaking of bordellos, I could not pass up this Port Arthur entrepreneur. Like Rita, Grace ran a very successful business. Unlike Mrs. Ainsworth however, Mrs. Woodyard's clientele tended to be the multitudes of seaman entering the port of Port Arthur. As the story goes, the City of Port Arthur could not pay the electricity bill, and being a good citizen (along with the ability to look the other way), she paid it in full. Her reign ended when the James Commission moved in.
For a good read and more history on both Rita and Grace, please check out the book Betting, Booze, and Brothels by local authors Wanda A. Landry and Laura C. O'Toole.
Whether or not the lore of Kate's contribution to the Battle of Sabine Pass was authentic, there is still much to tout about her. Kate opened up the Catfish Hotel, which she owned, as a hospital for yellow fever victims in 1862. She, along with Sarah Vosburg and Sarah Ann King Court, tended to the ill without reserve while most other citizens fled to Beaumont.
http://www.rediscoveringsetx.com/2012/06/06/kate-magill-dorman/
Mrs. Morgan is a name most will not recognize, but she was inspiring all the same. Her story was sent to me by a reader. Imagine you're married with three children (and another one on the way), and your husband gets killed. This was Blanche Morgan's fate, and after her husband's death in 1917, she spent 35 years working at the Gulf refinery. Not to bad-mouth Gulf refinery workers, but a widow with four children would not have been treated like a delicate flower at the time—or any time since. Please keep this in mind.
After her retirement in 1952, she enrolled at Lamar Tech to study religious education and earned a degree.
http://www.rediscoveringsetx.com/2014/04/16/blanches-journey-an-early-look-at-life-in-port-arthur/
10 Ida Luvonia Graham
Along with her husband Charles Frank Luckett Nordman Graham, Ida spent her life aiding people in the African American community. Whether it was helping the needy through the Christmas Tree project (1920), organizing the first black YMCA (1930), helping with the plans for a YWCA (1931), or improving race relations in Beaumont, Ida (and her husband) played a huge role
11 Nelda Stark
Whatever side of the history fence you are on, you cannot have a list like this and not include Nelda Stark. There is a bit of controversy about how history should perceive her, so I will provide two links to represent both sides. She had an interesting life.
http://starkfoundation.org/about-the-foundation/founders/nelda-childers-stark/
http://www.ifthedevilhadawife.com/
12 Evelyn Keyes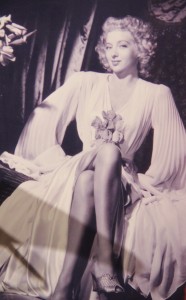 It is true that Evelyn left Port Arthur at the tender age of three, but throughout her life, she maintained positive ties to this area—unlike certain other celebrities. You can visit her at the Museum of the Gulf Coast.
http://www.rediscoveringsetx.com/2014/04/06/tales-from-hallowed-ground-evelyn-keyes/
13 Jane Long
Her "Mother of Texas" status should be enough to counter any critics, but I will throw in that she had a cannon and wasn't afraid to use it.
https://tshaonline.org/handbook/online/articles/flo11
14 Magnolia Sealy
This is someone whom I've been meaning to take a closer look at. I first heard of her on the Galveston Tour of Homes while touring the Sealy mansion. She certainly had an extensive repertoire as a mother, wife, and philanthropist. On my tour of the mansion in 2014, I found out that during the storm of 1900, Magnolia helped survivors from across Galveston. I was told that Magnolia had hosted 200 people for two months in the mansion while other well-to-do individuals had turned their backs on Galvestonians. (In the Handbook of Texas Online, the number is given as 400.)
https://tshaonline.org/handbook/online/articles/fse20
15 Kisselpoo
Did she really exist or was she just a legend concocted by early SETX residents? I have no idea, but she is a legend and that's good enough for me.
http://www.rediscoveringsetx.com/2012/08/31/legend-of-kisselpoo/