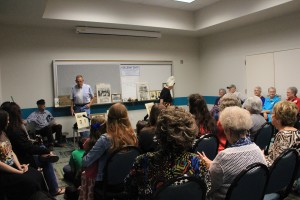 I had the pleasure of attending the Nederland Historical Society's quarterly meeting last week and thoroughly enjoyed all three speakers' talks on the rich history of their city.  It was fascinating to listen to their detailed accounts of the families that journeyed here from Holland and what they had to endure. It was also interesting to learn about what life was like growing up on the farms and dairies of mid Jefferson County. Many people attended, and some even dressed in traditional Dutch costumes to mark the occasion. It was also good to see several children in the audience.
One of the speakers, Robert Franke, provided intriguing insights into the lives of his grandparents, C.H. and Mary Spurlock, and their farm life in the early days. Most mid-county residents will recognize the Spurlock name from the road located north of Nederland where their farm was originally located. I was also interested to find out that Mr. Franke has a copy of the deed in which the Spurlock's sold their land to the Jefferson Traction Company to give the Interurban right of way. Glen Koelemay's talk on the Koelemay Dairy (1915–1943) offered an in-depth and detailed account of early life on a dairy farm, while Gale Koelemay gave an instructive talk on the Reinstra and Koelemay's difficult journey from Holland and the subsequent founding of Nederland.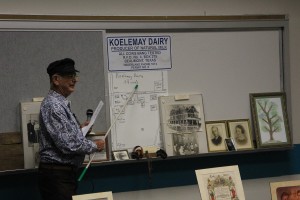 For those of you who do not attend these types of meetings, you are missing out on a wealth of fast-disappearing knowledge about our local heritage. Fortunately, in Nederland historical records are being preserved for future generations.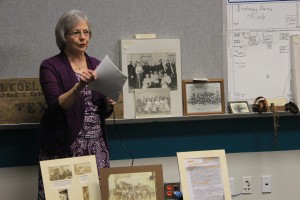 The Nederland Historical Society meets quarterly on the first Thursday of March, June, September, and December at 10:00 am at the Marion & Ed Hughes Public Library.