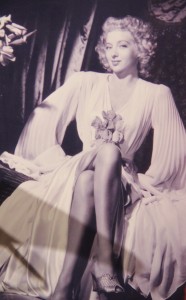 This month, Tales from SETX's Hallowed Ground takes us to Port Arthur for a look at one of our early daughters who achieved fame and fortune but never forgot her roots.
Evelyn Louise Keyes was born in Port Arthur, Texas, on November 20, 1916. The daughter of Methodist minister Omar Dow Keyes and Maude Olive Keyes, her life in SETX was brief to say the least. At age three, her father died, so she and her mother moved to Atlanta, Georgia, where her grandparents resided. In her biography, Scarlett O'Hara's Younger Sister: My Lively Life In and Out Of Hollywood, she tells of her impoverished youth and the hardships that she would overcome. In her teen years, she took dancing lessons, which signaled the start of her journey out of poverty and into what would become stardom.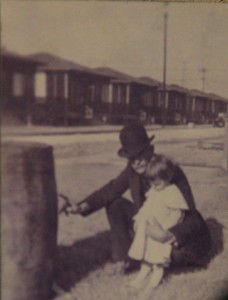 Discovered by Cecil B. DeMille, Keyes was cast in a few lesser known pictures until she landed the role of Suellen, Scarlet O'Hara's sister, in the movie Gone with the Wind (1939). She then went on to star in other motion pictures, including The Jolson Story (1946), The Prowler (1951), and A Thousand and One Nights (1945), and played Helen Sherman in the classic The Seven Year Itch (1955). She officially retired from acting in 1956 but did take on a few roles in her later years.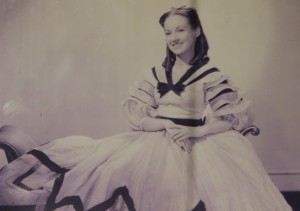 Keyes' private life appeared similar to that of a Hollywood script. Her first husband committed suicide in 1940. After divorcing her second husband, director Charles Vidor, after two years, she married director John Huston. The couple adopted a boy that Huston had discovered in Mexico while filming The Treasure of the Sierra Madre. Unfortunately that marriage failed as well, and they were divorced in 1950. After her retirement from film, she married bandleader Artie Shaw in 1957. That marriage would last 28 years.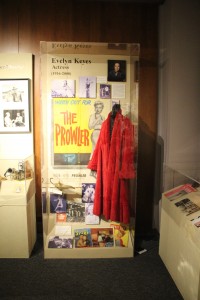 In her later years, on occasion, Keyes traveled back to her birth city and donated memorabilia from her career to the Museum of the Gulf Coast. Unfortunately, she was diagnosed with uterine cancer, and at the ripe old age of 91, succumbed to the retched disease at her home in Montecito, California. She died on July 4, 2008.
She now rests in her birth city of Port Arthur, but when scanning the old stones from Greenlawn or the Calvary cemeteries, I found no mention of her. This is because, "it was her last wish that, upon her death, her ashes be placed in a lamp, similar to the one she emerged from when she played a genie in the 1945 film  A Thousand and One Nights."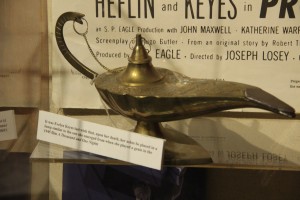 When you visit the Museum of the Gulf Coast, you will find that there is a lot to see. But remember when you are strolling through the Evelyn Keyes exhibit that you are, for all intensive purposes, walking through hallowed ground.