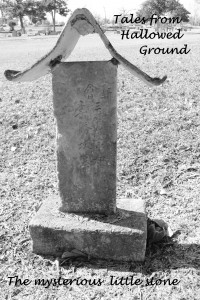 At the very back of the southeast corner of Magnolia Cemetery stands a small headstone shaped almost like a Japanese or Chinese temple. Indeed, the characters adorning the front of the stone support the view that it is oriental. Unfortunately, Asian alphabets are not my forte so I will have to leave it to the experts to figure out the translation of this interesting piece of our SETX history.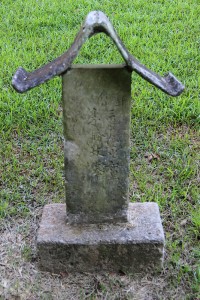 The stone is from the turn of the 20th century, give or take a decade. Regrettably, there are no records for this stone since it is so old. However, looking back at SETX history we did have a few wealthy Japanese farmers who lived and tended their rice fields around this period, but at the time of writing, I only know of one buried at Magnolia Cemetery: the infant son of Yoshio Mayumi.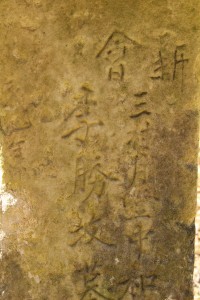 One evening in early December Mayumi rode horseback up to the Bailey Wingate home. For days it had been raining a cold drizzle, and the roads were under water. Apologizing for what he said was an intrusion, Mayumi explained that his first child, a son. Had been born, but after only one day of life, the baby was dead. Mayumi needed help.*
As the story goes, Mr. Wingate's widowed mother aided Mayumi's young bride and helped prepare the baby for burial. Two days later, on December 13, 1917, the baby was buried in Magnolia Cemetery. Why the baby was buried in Magnolia Cemetery and not in a cemetery closer to the Mayumi farm in Fannett is not clear.
On reading the story of the Mayumi family, I was convinced that this old headstone at Magnolia Cemetery was that of the infant Mayumi, but Jimmy Sparks, Magnolia Cemetery, pointed out where the actual headstone of the child is.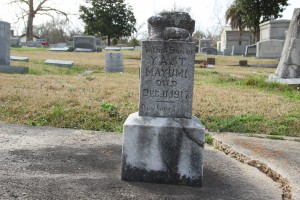 With the child's true whereabouts now known, Mr. Sparks brought another interesting story to my attention.
In a lone paragraph in a San Francisco newspaper dated December 30, 1902, there is an alluring bit of information that could possibly account for the origin of the stone.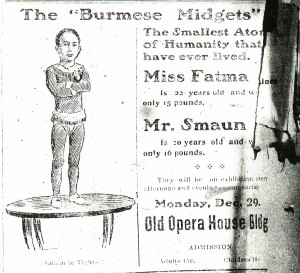 DEATH COMES QUICKLY TO A LITTLE WOMAN
BEAUMONT, Texas, Dec. 29.— Fatma Sing Hpoo, reputedly the smallest person in the world, died very suddenly here this afternoon. She and her brother, Smaun Sins Hpoo, were on exhibition, and after the afternoon performance Fatma became ill and died at the Crosby House before the doctor could reach her. She was 22 years old, weighed 15 pounds and stood 28 inches high. **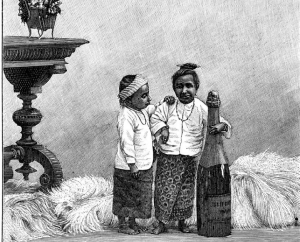 I have come across a few photos of Fatma and her brother Smaun, but there is little, if any, other information about the life and times of the Hpoos. I did find an ad in the Beaumont Enterprise from the day before Fatma's death, as well as an article in the Beaumont Journal dated January 3, 1903, stating that this would be the last day to see Smaun perform. That short article speaks of a reality that is more mysterious than an unidentified headstone.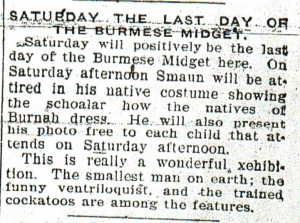 Sadly, the show must go on. We may never find out who is buried under that headstone near the tree line in Magnolia Cemetery, but now that we know of it, there is a small chance that its owner's identity might one day be revealed. Nevertheless, we will continue to search for further Tales from SETX's Hallowed Grounds.
Sources: * – Southeast Texas Rice Beckoned Japanese by Gwendolyn Wingate Beaumont Enterprise
               ** – San Francisco Call newspaper
              Jimmy Sparks Magnolia Cemetery, Beaumont Enterprise, and Beaumont Journal