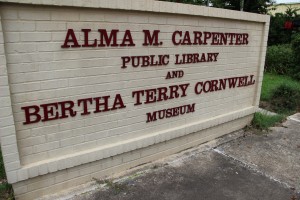 Last week I had the pleasure of visiting the Cornwell Museum, along with some of Sour Lake's other historic sites. I will say once again that there is so much to see and learn in Hardin County, and its oldest surviving city is certainly filled with history. Sour Lake was settled in 1835 when Stephen Jackson was granted the land by the Mexican State of Coahuilla. The name itself is derived from the sulfurous spring water, which was abundant in the area at the time. These mineral wells would play a big part in the area's early years. In fact, a health resort was constructed around them, complete with bath houses and a fine hotel. Sam Houston was a frequent visitor here in his later years and liked to indulge in the healing properties of the wells. There were even plans to build a glorious spa, but in 1903, all that changed.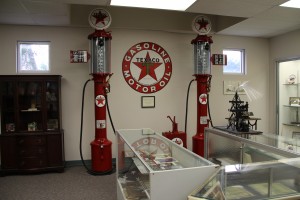 If you do a search for The Texas Company, you will see that it was founded in Beaumont, but a company without a product doesn't have much leg to stand on. Luckily, The Texas Company Fee No. 3 in Sour Lake struck oil on January 8, 1903, and so began Texaco's rise as a major oil producer.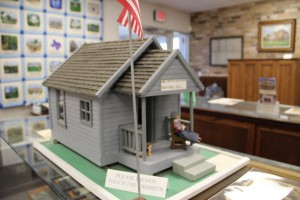 The Bertha Terry Cornwell Museum is a treasure trove of artifacts and photos. These range from The Texas Company history to the founding families that established the commercial side of Sour Lake. One could spend numerous hours looking through the Museum's vast collection—so vast in fact that the curators cannot put it all on display. But it is there for historians and history seekers such as myself to enjoy and learn from. Indeed, I would like to extend a big thank you to the curator and the others who made my visit so enjoyable. Their knowledge is immeasurable and the time they spent sharing this with me is greatly appreciated. Also on the property are Hardin County's original jail cells, which were in use from 1870 to 1888. These were also subsequently utilized between 1903 and 1965 as Hardin County's sub-jail cells.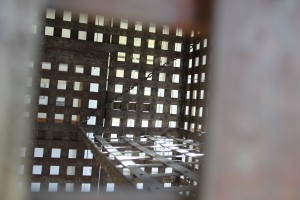 My exploration included a walk through downtown Sour Lake, and I was delighted to see the charming murals on some of its finely restored buildings. It would seem that the people of Sour Lake have done a fantastic job of preserving its history, and I for one thank them for their efforts and hope to frequent this part of SETX more often.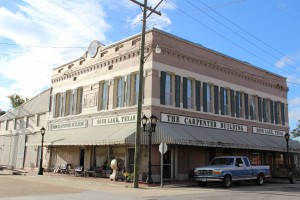 The Cornwell Museum is located at 300 South Ann St. behind the Alma M. Carpenter Bldg.
 Click on the link below to see more photos.
http://www.flickr.com/photos/25032584@N05/sets/72157636527911463/