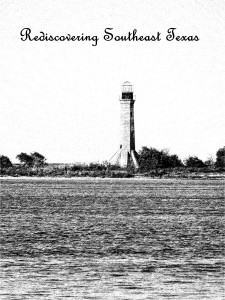 I can point to one site in particular that originally sparked my love for local history over 20 years ago. In fact, when I rediscovered it in 2009, it brought back a lot of memories. It was the reason that I started writing again and began my journey to rediscover our past. What is this place you ask? Well, actually, it's technically not in SETX.
Just southeast of the Sabine Pass Battleground, stands a weathered and abandoned but still majestic-looking brick lighthouse that has seen and been a part of our history for many years. Even though it resides in Southwest Louisiana, I believe its roots justify honoring this historic site for both states.
I first saw this landmark back in the late 80s while fishing with a couple of friends. I was then—and still am to this day—in awe of this structure. But alas, it's yet another part of history that's yelling out to be saved. Unfortunately, the attempts to purchase and restore the site have not panned out, as it all comes down to money. And I'm certain it would take far more than would be available.
So how did this landmark come to be? Well, on March 3, 1849, Congress appropriated $7500 for a lighthouse to be built at Sabine Pass, but naval commander Henry Adams investigated the site and felt there was no need for it. So all of the money, less $116.80, was put back into the surplus fund.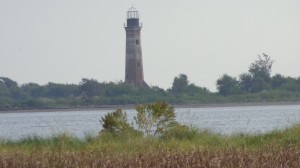 Local citizens strongly disagreed and continued, with the help of politicians, to petition Congress for a lighthouse. Finally, four years later, Congress appropriated $30,000 for a lighthouse to be built after a different surveyor suggested that one be built on the east side of the pass. The land was obtained, and work began in the latter half of 1855.
The 80-foot-tall brick lighthouse went into service in late spring or early summer of 1857 but would cease operations a little over four years later with the start of the civil war.
During the war, the Union army used the lighthouse to spy on the progress of the Confederates, who were constructing Fort Griffin at Sabine. Unfortunately, they lost their prized looking post in April of 1863, five months before the Battle of Sabine Pass, when the lighthouse was seized by a small group of Confederates.
Oh, how different history would have been if the Union soldiers had kept the lighthouse. With their knowledge of the fort, including the fact that it had no protective back wall, one can only imagine that the Battle of Sabine Pass would have been nothing more than a skirmish after 6000 Union soldiers flanked the 50 Davis guards and Lt. Richard Dowling. Sure, they still would have to have dealt with Kate Dorman (see Kate Dorman post), but even Kate probably couldn't have handled all those Federals by herself.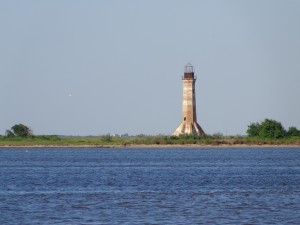 The lighthouse returned to service on December 23, 1865, after the end of the war, and its beacon would continue to shine for more than 87 years. There would be many trials and tribulations within this time, especially of the tropical kind.
In October 1886, a strong tropical cyclone ravaged Southeast Texas and Southwest Louisiana (see The Destructive Side of History post), destroying the keeper's house adjacent to the lighthouse. Some have said that the surge was 10 feet high while others say 20. But whatever the actual height, it left total devastation in its wake and 150 dead in Sabine Pass—except for the lighthouse across the Pass.
There would be other storms that raged upon this land, but the structure has stood sound throughout. It took  the winds of progress to seal its fate. On the morning of May 21, 1952, the light dimmed for the last time, ending a part of our history forever.
Today it sits in hazardous decay. Unsafe to enter, but from afar, it still holds the majestic glow that I have come to love. I hope that one day she will be saved, but it will be a long and hard journey before her light shines again.