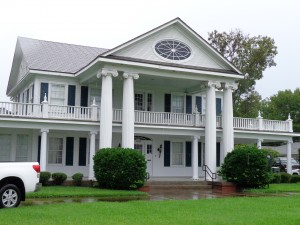 Another gem hidden away on Lakeshore Drive in Port Arthur is White Haven. Built in 1915 for Dr. H. D. Morris, an early physician and British Consul, this two-story abode is now owned by the Daughters of the American Revolution (DAR), and maintained by Lamar State College–Port Arthur. Like the Vulsteke House, tours are free to the public (although a $2 donation may be requested), but you need to call ahead since touring is by appointment only.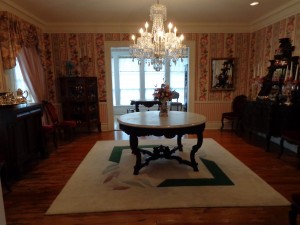 Through the years, the house had changed owners only a few times. In 1919, the Morris family sold it to Clarence Booz and his kin, who lived there until 1942. The house was sold that same year to the last owners, Carl and Stella White.
Stella White was a world traveler and an antique dealer. She acquired many antiques throughout her journeys. Many of the artifacts you see in the house were bought and donated by her. Some noteworthy pieces are a French-made screen previously owned by Empress Carlotta of Mexico (from the 1700s), a candelabra from the Shah of Persia, and all of the fine furniture comes from as far afield as England, China, and France.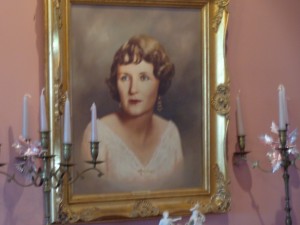 Stella lived in the house until her death in 1985, and left the home and all the furnishings to the DAR. Charter member, Ella Young Atwell, subsequently endowed the restoration of the home.

Public tours ($2.00 donation requested). Flexible hours. Please call ahead for information: 409-982-3068
For information concerning private functions, package or group tours, contact:
The Administrator
White Haven
2545 Lakeshore Drive
Port Arthur, Texas 77640
Donations to the home can be made to the DAR-White Haven Endowment at the this  address 2545 Lakeshore Dr. Port Arthur, Texas 77640