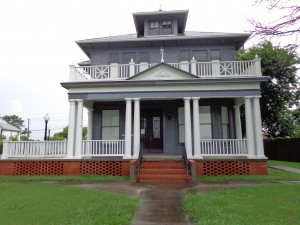 Port Arthur, Texas, has a tendency to hide its precious gems solely on the pages of its numerous brochures and annual tourism publications. Most residents (and ex-residents) have no idea of the great places that the Port Arthur Historical Society has to offer. And, to me, that's a shame.
In my earlier post, "Pompeiian Villa," I gave you just a small taste of Port Arthur's historical places. I uncovered Port Arthur's next hidden treasure this past week amid torrential rainfall: it is an intriguing home that I believe we could all relate to.
On arrival at the Vuylsteke Home, I was happy, to say the least, that the week-long downpours had decided to take a short break. It gave me just enough time to squeeze in two short tours—the second of which will be discussed at a later date.
The Vuylsteke Home was built in 1905 by J.E. Alexander in the space of 75 days for Adrianus Jacobus Maria Vuylsteke. Mr. Vuylsteke had immigrated to the U.S. in 1893 and moved to Texas in 1894. After his marriage to Nettie Minerva White in 1898, they settled in Jefferson County (which was to become Port Arthur). Mr. Vuylsteke was appointed to the Dutch Consulate for Port Arthur in 1906.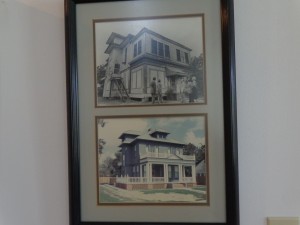 In 1908, the Vuylsteke family sold the house to John Tryon, a manager at the Gulf Refinery who would eventually become Port Arthur's mayor for the period 1917 to 1921. After having had multiple owners, it was moved to its current location, on Lakeshore Drive, renovated, and then used as rental property. Finally, after years of deterioration, the home was bought by the Port Arthur College Foundation and restored in 1986.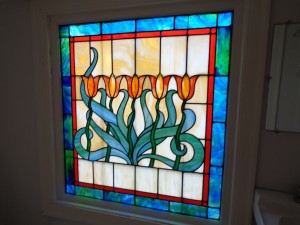 While taking the tour, I found this house to be similar to the Galveston homes that I toured in May. It's just a pleasant place to visit, and a house that I would love to have as my own residence. Enjoy the photos!
http://www.flickr.com/photos/25032584@N05/sets/72157630635215818/

  If you would like to make an appointment to tour this house, please call 409-984-6101. The Vuylsteke Home tour is free, and anyone who loves early SETX architecture won't be disappointed.